07-26-2022
Arm Tech Talk: Solving Real-World Challenges with Arm and Neuton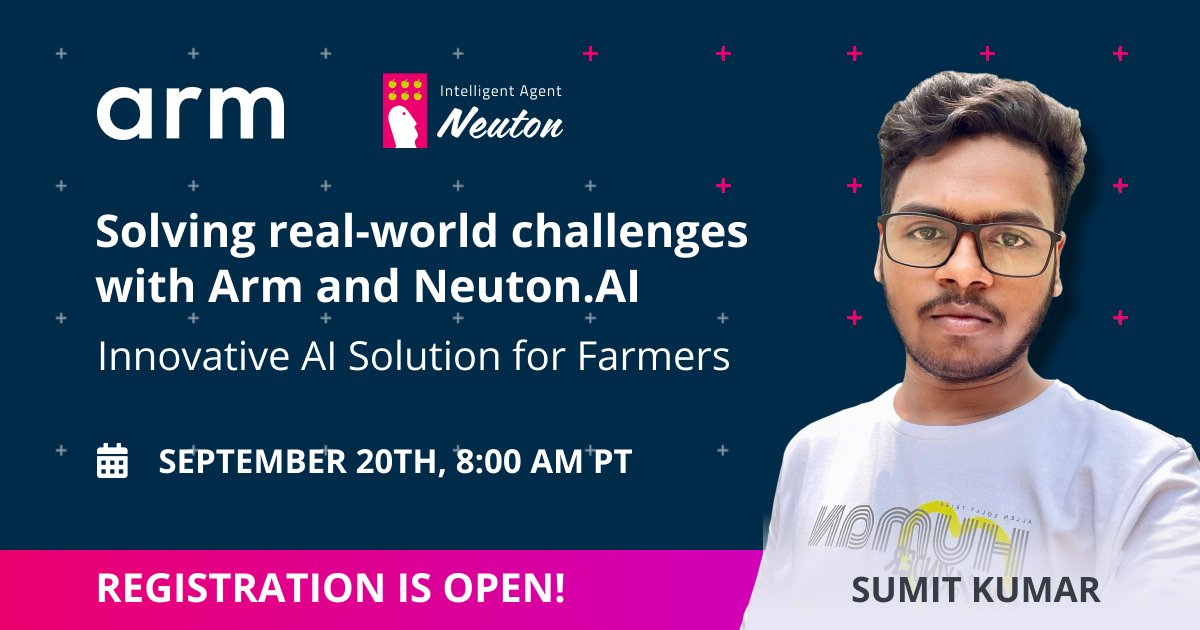 Neuton.AI, represented by Sumit Kumar, will participate in the new Arm's AI Tech Talk on September 20th, at 8:00 AM PT. Register here.
Our team keeps on making a significant contribution to the Arm ecosystem. This time, our embedded engineer and 18-year-old whizkid, Sumit Kumar, will present a practical AI-powered solution for farmers which can have a substantial positive impact on agriculture in many countries.
The project's goal is to streamline the storage and transportation of agrochemicals in order to eliminate the growth of fake poor-quality products in the agrochemical industry. 
Since Arm and Neuton.AI's goal is to democratize AI and enable developers to solve real-world problems, the confluence of their technologies resulted in true innovation.